Sexual Assault Awareness Month (SAAM) dates back to the early 1970's. Survivors of sexual violence began to speak out about their experiences. Their rallies and public speeches lead to the movement against sexual violence and eventually SAAM. This month is a call to action to how we each can help prevent and stop sexual assualt in our communities.
For a more in depth look into the history of Sexual Assault Awareness Month please visit: The History of SAAM – NSVRC.
Event Calendar
April 4th- SAAM Day of Action: Wear Your Teal
April 17th- Univeristy of Idaho will be hosting a workshop: How to Respond to Disclosures of Sexual Violence in a Culturally Responsive Manner. 9:30am-11am via Zoom.
April 26th- Denim Day: Wear Denim in solidarity with survivors
April 26th- Tabling at Univeristy of Idaho. 11am- 1pm @ ISUB Plaza
April 27th- Breaking the Silence event with Lambda Theta Alpha and ATVP where survivors can share their stories in a safe setting. 6pm-7pm at the Shattuck Amphitheatea Univeristy of Idaho.
Every Tuesday in April @ 7pm Rico's Public House in Pullman will be hosting Trivia Nights! Raffle proceeds will be donated to ATVP.
Head to either Silos and Social or One World Cafe to pick up a SAAM coffee sleeve and tag us in a selfie with #supportsurvivors
Social Media
Make you sure you are following us on social media- throughout the month of April we will be posting education and resources pretaining to SAAM! Every week we have a new topic to discuss to help further educate and prevent sexual assault in our communities. View the complete list of topics below-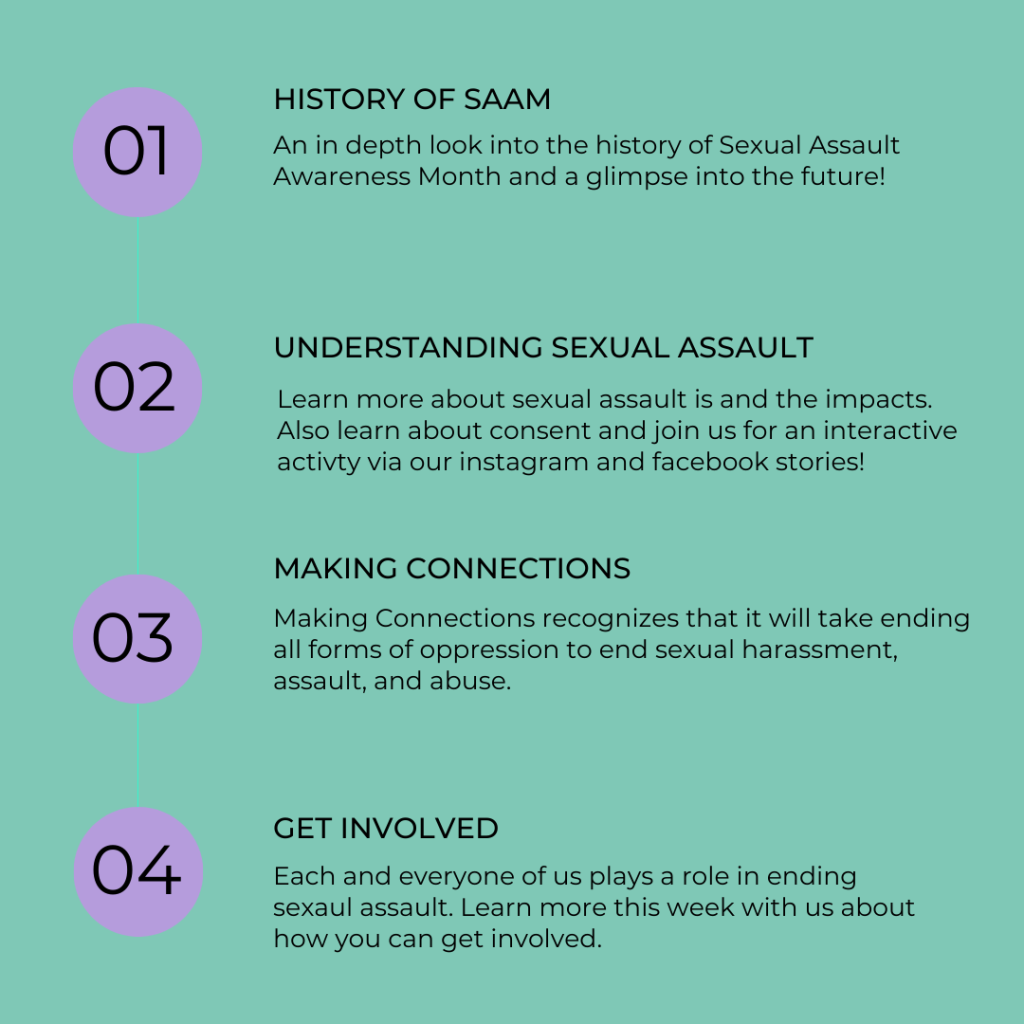 Instagram: @atvpsupport
Twitter: @ATVPsupport
Facebook: Alternatives to Violence of the Palouse
Tiktok: @atvpsupport