Get Help
Call Our 24/7 Free & Confidential Hotline
(509)332-HELP | (208)883-HELP
If in immediate danger
call 9-1-1
Located in Latah & Whitman County
ASL & En Español
We can help with support, shelter, advocacy, and any other questions.
ATVP Avenues of Hope Fundraiser 2021
Maximize you giving impact to ATVP by donating through Avenues of Hope this giving season.
Welcome to ATVP
As essential workers, we have continued to meet the needs survivors. Last year service demands increased by . We assisted over 1200 individuals and provided consistent prevention and outreach programming county wide. Our hotline continues to respond to immediate calls for help, 24/7.
Our services are more critical than ever, and we invite you to support ATVP's mission.
We are sustained in our mission by the generous support of our community and the kindness of people like you. Thank you.
"ATVP was there for me and my kids at the scariest time of my life. I was completely terrified to leave and knew my husband would try to find us and hurt me if I left. ATVP provided safe shelter, lots of resources, and support so I could make my own choices and start a new life chapter. They were absolutely amazing and so kind to me and my children. Without ATVP, I don't know what I would have done, where I would have gone or if I'd be alive. I am forever grateful to ATVP."
COVID-19 Update
Alternatives to Violence of the Palouse recognizes that we are a critical resource for crime victims and survivors of family and sexual violence, and homeless individuals fleeing from domestic violence in Latah County, Idaho and Whitman County, WA. We are making every effort to remain accessible and available to those who need our services, while also reducing contact and the likelihood of spreading COVID-19. In accordance with recommendations both locally and at the state levels we are making the following changes:
Masks must be worn when being provided services through ATVP (both on and off site) with some limited exceptions, our advocates carry clean disposable masks for your use.
Emergency Shelter: Reduced Capacity
The ATVP shelter will remain open to families experiencing homelessness due to intimate partner violence. Our shelter capacity is reduced to ensure safe distance and quarantine mandates are met.
24 Hour-Hotline & In Person Crisis Intervention: No Changes
Advocates can be reached 24/7 for crisis intervention, support, information and referral via the ATVP helpline. Locally (509) 332-HELP. (208) 883-HELP. Or toll-free: 1-877334-2887.
Advocates are responding in person to emergencies when requested by community partners such as law enforcement, prosecutorial staff, court hearings, etc.
In-person advocacy meetings are available.
Offices:
Our main public offices are OPEN. Telephone or online meetings are strongly encouraged. In person meetings are limited to reduce person to person interactions.
Locations include: Moscow, Pullman, UI Campus
OUR satellite office at the Colfax DSHS is currently closed
Programming/Educational Programming:
ATVP continues to provide comprehensive services and educational programming across the Palouse.
Due to the ongoing pandemic, we are not providing in-person presentations. However, we continue to provide online trainings and virtual engagement learning opportunities! Simply contact us to set one up for free!
Teen Council is currently conducted virtually.
Trauma-Informed Yoga is in a virtual online format.
Support Groups are offered in a virtual format.
Community Meetings:
ATVP staff will not attend in person community meetings at this time. They will join via phone or internet whenever possible.
Donations:
At this time we ask that you contact Seaonna (509) 332-0552 or Letty (208-882-2490) to arrange to donate physical items. We are only accepting food, full size toiletries, and cleaning supplies for the pantry. This will reduce the exposure to COVID-19 for us all. If you would like to support ATVP's services please do consider a cash donation via PayPal:
Thank you for your understanding and ongoing support of ATVP's mission.
Prefer mail? Checks can be mailed to ATVP PO BOX 37 Pullman, WA 99163.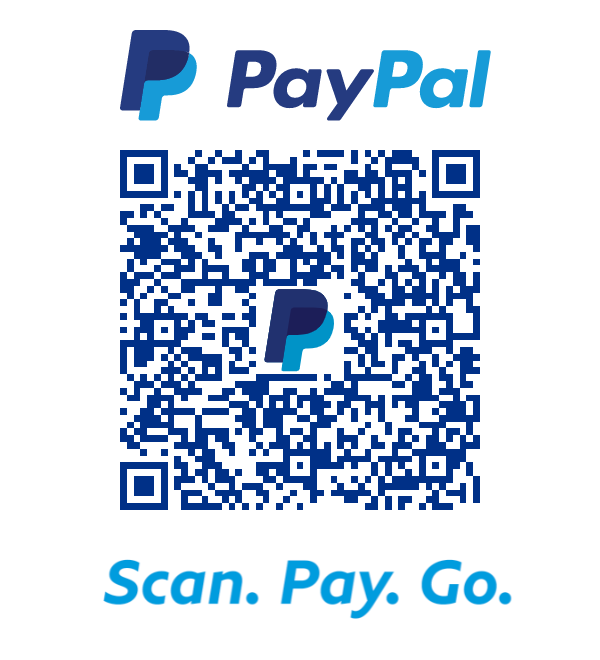 Use our QR code to donate direct from your phone!