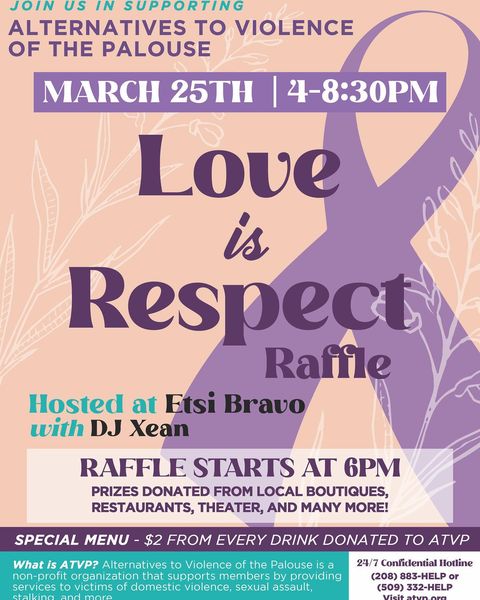 Love is Respect Raffle Hosted by Etsi Bravo Featuring DJ Xean!
The Raffle starts at 6 PM with prizes donated from many local boutiques, resturants, theaters, and more!
This event will have a special menu where $2 from every drink is donated to ATVP! Come help support survivors in your community and enjoy a fun night out at the wonderful Etsi Bravo!
You won't want to miss this one!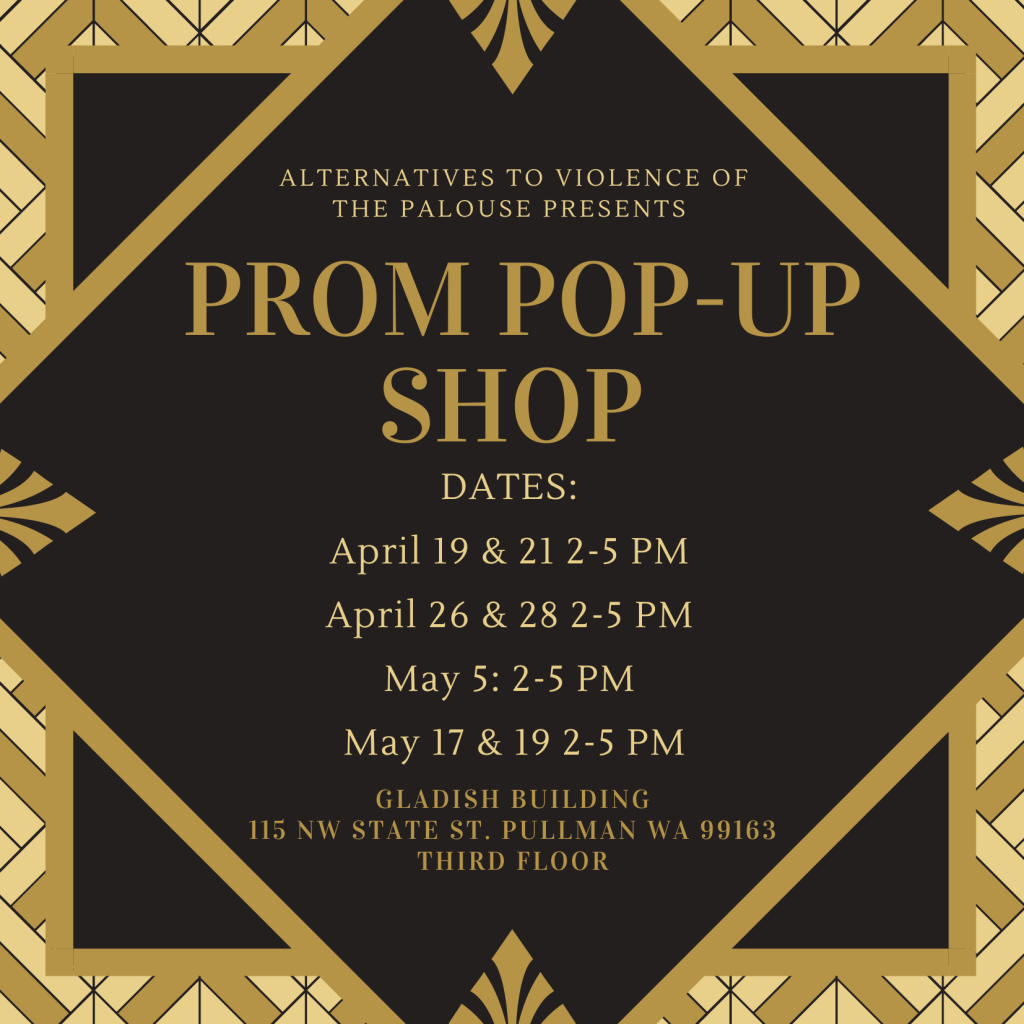 Prom is right around the corner! We know that dances can be expensive so we want to help! Prepare to come stop by our FREE pop-up shop full of great quality second hand prom essentials. Our selection is gender and size inclusive! We have formal wear dresses, suits, shoes, jewelry, ties and other accessories!